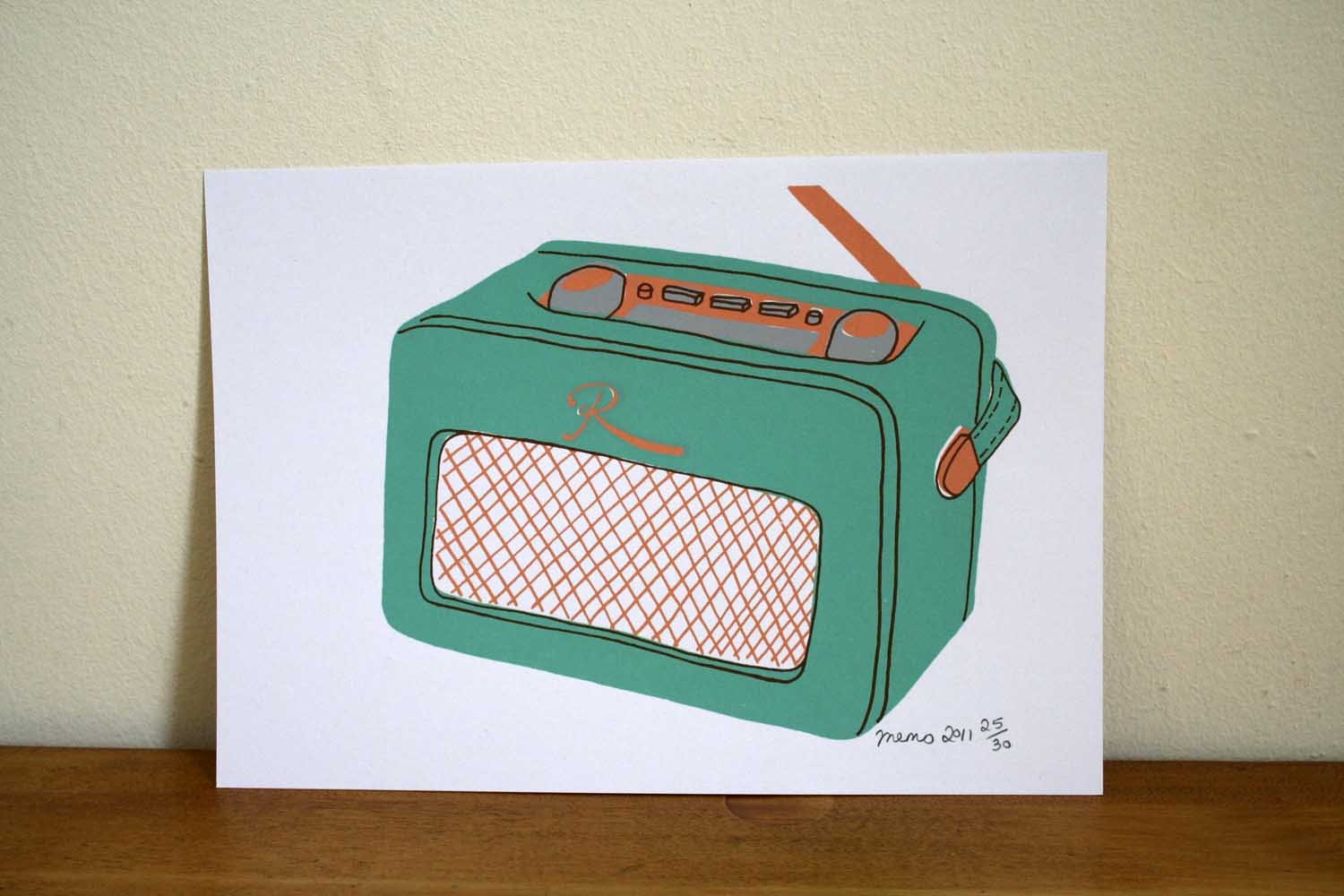 Roberts Radio Screen print
Available from memohelen for $20
Just a warning that there may be a bit of radio silence around here in the coming weeks as plans have slightly changed. The world of full time work is beckoning me so most of my spare time will be taken up with applying for jobs.
I currently have a list of at least 16 applications to get through.
Wish me luck and I really, really, hope to be back soon!
x